Our GENLAS range of RGB laser projectors are built here in Australia using parts sourced from Australia and around the world. They offer the latest, state of the art, high powered diode laser technology. They are capable of producing incredible full colour RGB atmospheric effects as well as sharp text, logos, graphics and animations. All GENLAS laser projectors come standard with Pangolin FB4 hardware which gives you the flexibility to control the lasers via Pangolin Quick show, Pangolin Beyond, Artnet, DMX 512 or standalone modes. We use GENLAS lasers in all of our productions. As you can see from the work that we do, they are more than capable in any environment. As we manufacture the units here in Australia we are continually evolving the designs and add-ons.
Modes of operation:
Standalone auto mode
Network controllable
DMX 512 controllable
ILDA controllable
Artnet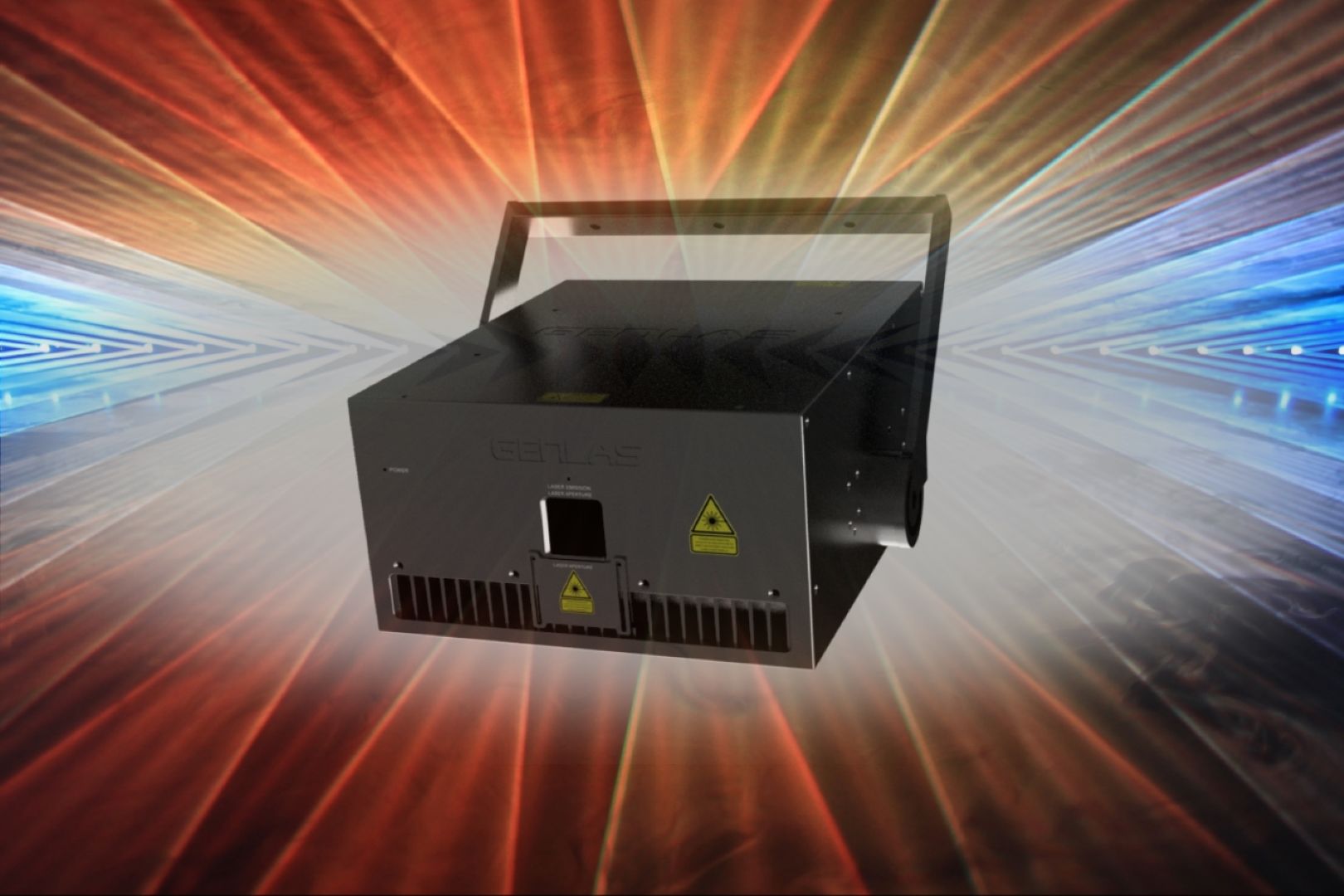 Our GENLAS range of RGB Laser show projectors are perfect when you need a large amount of power from a small footprint. They are capable of filling large stadiums with intense laser light, they are extremely cost effective and a perfect inclusion for Corporate events, Advertising, Dance parties, Festivals, Productions and Laser Billboards.
Specifications
Size (Varies depending on model )
Power (from 4W, to 50W )
Colours (Full colour RGB)
Type ( Pure diode or DPSS)
230 VAC Single Phase
ILDA controllable
DMX control
Network Controllable
Built in FB4 and Quick show as standard