Genius Laser Technology is your trusted partner for laser special effects in the film, live TV, and music video industries. With our extensive experience and expertise, we bring awe-inspiring laser effects to the screen.
Our team of professionals has years of expertise in working with laser effects on TV and film sets. We understand the unique requirements and challenges of these mediums, allowing us to provide valuable insights and recommendations for creating that "wow" moment.
From advising on the most effective laser effects to delivering outstanding results that translate seamlessly through the lens, we are dedicated to enhancing your production with captivating visuals. We work closely with your team to understand your creative vision and provide tailored solutions that elevate the overall impact of your project.
At Genius Laser Technology, we combine technical excellence with artistic innovation to ensure that our laser special effects leave a lasting impression. Our commitment to delivering effective and visually stunning results sets us apart as a trusted partner in the industry.
Whether you're working on a film, live TV broadcast, or music video, let our expertise in laser special effects take your production to new heights. Contact us today to discuss your project requirements and discover how we can create unforgettable moments on screen.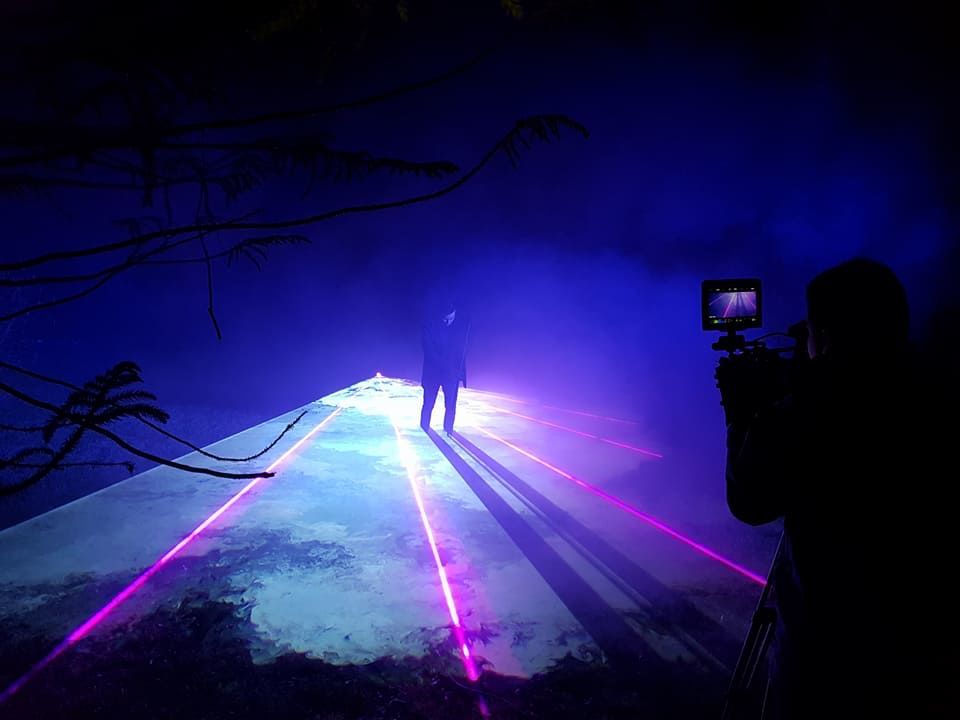 Some of our past work includes
Coldplay, 'Clocks' Music Video
TV week Logie awards Rogue Traders
Australia's Got Talent Timomatic
Australia's Got Talent Dan Conway
Australia's Got Talent Rolling Entertainment
Australia's Got Talent Justin Bieber
Gus & Frank, 'I'd rather be a bass player'
Galvatrons, 'When we were kids'
Paul Dempsey, 'Ramona was a waitress'
Dead Letter Circus, 'Cage'
Contact us for a quotation.